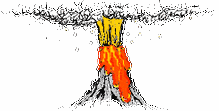 Hot Topics & Updates
2018 SDS Calendar of Events at a Glance
The Kids' Healthy Mouths campaign has partnered again with Scholastic offering parents ways to reinforce their children's good teeth-brushing habits. Click here, Scholastic's Healthy Teeth for a list of recommended books about brushing for children ages 3 to 7. Poster and downloadable bilingual materials are also available such as:
Fun, oral health-related activities such as poems and coloring pages.

Hands-on math and science experiments that teach oral health lessons.

Two-minute stories to read during morning and nighttime brushing.
We care about the oral health of your family!
---
What's one of the best ways to prevent childhood cavities? (Beside brushing and flossing, of course!) Sealants! Here is some important information to help you learn about the benefits of having sealants applied to your child's teeth. Sealant education
---
Did you know that for most communities, every $1 invested in water fluoridation save $38 in dental treatment costs? (ADA Fluoridation Facts)
Click here for more information.
read more on Hot Topics & Updates >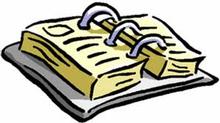 Upcoming Events
BLS Renewal
Date: April 6, 2018
Time: 9:00 AM - 12:00 PM
Location: 4836 Stratos Way Unit A, Modesto
Read More
SDS Member Mixer/Shred-it Event
Date: April 19, 2018
Time: 4:30 PM - 7:00 PM
Location: SDS office-2339 St. Pauls Way, Modesto
Read More
BLS Renewal
Date: May 4, 2018
Time: 9:00 AM - 12:00 PM
Location: 4836 Stratos Way Unit A, Modesto
Read More
General Membership Meeting
Date: May 10, 2018
Time: 6:00 PM - 8:30 PM
Location: Famiglia Bistro Ristorante
Read More

see Calendar for more
Sponsors/Vendors
Marketing Opportunities
Interested in placing an ad through our website/newsletter or exhibit at one of our General Membership/Continuing Education courses? Download our Marketing Opportunity Packet to see available options or contact the SDS office at sdsdent@thevision.net.