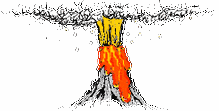 Hot Topics & Updates
Be Aware of Drug Trafficking Fraud!
Attention California Dentists!! The Dental Board of California is alerting dentists to be aware of a recent fraud scheme where scammers are posing as board members and telling licensees that they are under investigation for drug trafficking. Get the latest on this scam and what you should do if you receive such a call in this article.
---
Sexual Harassment Prevention Training offered!
SDS, through the California Employers Association, will be offering courses through the end of the year to help members and their dental team meeting the CA compliancy deadline of January 1, 2021.
- One-hour non-supervisory (dental team) Tuesday, November 19 11am-12pm - $45 Registration and payment Course link
- Two-hour supervisory (dentists, assoc. dentists and office managers) Friday, November 22 10am-12pm - $75 Registration and payment Course link.
Payments by credit card only.
Note: For more Facts, look to the left under Public, hover over Pearls of Dentistry and select Sexual Harassment near the bottom.
---
What's one of the best ways to prevent childhood cavities? (Beside brushing and flossing, of course!) Sealants! Here is some important information to help you learn about the benefits of having sealants applied to your child's teeth. Sealant education
---
Did you know that for most communities, every $1 invested in water fluoridation save $38 in dental treatment costs? (ADA Fluoridation Facts)
Click here for more information.
read more on Hot Topics & Updates >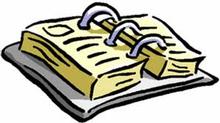 Upcoming Events
House of Delegates-office closed
Date: November 15, 2019
Time:
Location: Sacramento
Read More
House of Delegates
Date: November 16, 2019
Time:
Location: Sacramento
Read More
Thanksgiving Holiday-office closed
Date: November 28, 2019
Time:
Location:
Read More
Thanksgiving Holiday-office closed
Date: November 29, 2019
Time:
Location:
Read More

see Calendar for more